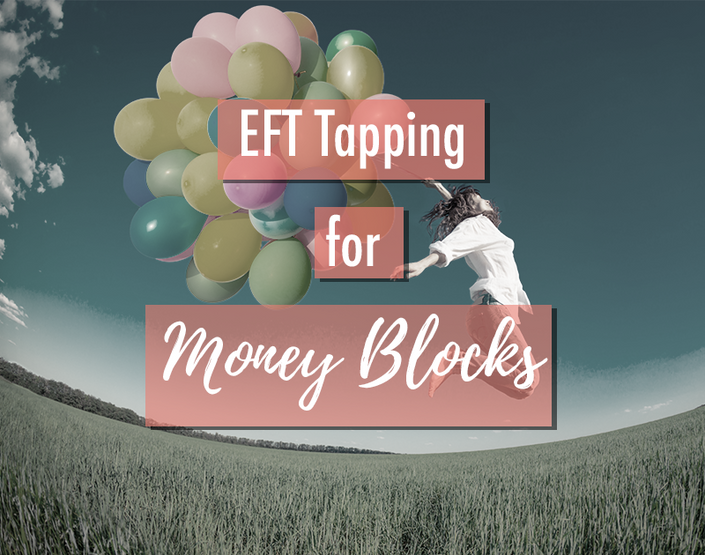 EFT Tapping for Money Blocks
Uncover and Clear Your Toughest Money Blocks So You Can Catapult Your Business
Tell me if any of these ring a bell...


Do you find yourself spending money the instant you get it, and finding yourself just as broke as before?
Or how about working your tail off for little or no results?
Does it feel like the money goes out faster than it comes in?
Or MAYBE you freeze up and don't take action at all?


If any of those sound familiar, chances are, you've got blocks.

"When riches begin to come, they come so quickly, in such great abundance, that one wonders where they have been hiding during all those lean years". - Napoleon Hill
When you're free of your money blocks, it's actually pretty nuts how easily money finds you.
Suddenly, new lucrative opportunities appear.
Money comes in from unexpected sources.
You receive a ton of discounts and free stuff, so your money goes a lot further.
Basically, you just always have money.
There are lots of ways to clear money blocks, and none of them include just "thinking positive".
The problem with the traditional "positive thinking", is that deep down we really don't believe what we're trying to convince ourselves.
On a subconscious level, we're calling bullshit.
"Thinking positive" is basically just spreading a thin layer of affirmations or "glass half full" thinking on a GIANT layer of negative beliefs that you've been accumulating your whole life.
Imagine spreading a teaspoon of nutella on a gallon of doggie poo.
So in order to rewire your subconscious mind to work WITH you to create massive success, you need a more powerful tool.
Emotional Freedom Technique (aka EFT, or "tapping).
This is a technique developed Dr. Roger Callahan decades ago, and it has been fine-tuned and simplified over the years.
In a nutshell, you tap on the acupressure points on your body to recondition your brain's response to particular events or memories.
And this shit WORKS.
So that's why I created this...
EFT Tapping for Money Blocks
It's a mini-course where we dive deep into EFT, and exactly how you can use it to clear the subconscious beliefs that you've been unknowingly holding onto.

Those beliefs drive every single action you take (or don't take), and your current financial situation is a MIRROR IMAGE of those beliefs.
Here's what you'll learn in this mini-course:
Module 1: What the EFF Is EFT?
-Discover exactly how your subconscious mind dictates every action you take
-Learn why limiting beliefs are SO DAMN TRICKY (and what to look for)
-Why our brain skews the information we see and creates these crazy stories
-A detailed workbook to help you dig up all the beliefs that have been hiding under the surface
Module 2: Tapping it out

-How to tap without freaking out your subconscious
-The crazy effective tapping method that releases your beliefs
-Replace the self-limiting beliefs with new positive beliefs that will attract more money
-The "left-brained" way to track your progress and see how far you've come
-PLUS an EFT cheat sheet guide to quickly reference the steps when you need a refresher
Module 3: Troubleshooting, FAQ, and Maintenance
-Learn what to do if the tapping doesn't seem to be doing its job
-The most common questions that typically come up about tapping
-Long-term strategies to prevent new blocks from taking hold
-PLUS, other ways you can use tapping to work on your mindset
BONUS MODULE: EFT Scripted Walkthroughs
Most people feel really awkward when they first start tapping, and are so busy focusing on the logistics of it, that they don't reap the benefits!
So I created these tapping videos where I literally show you EFT sessions from start to finish so that you can tap along with me, and get used to the process until you're ready to do it alone.
In this module, I tap through these 5 fears and beliefs:
"I can't afford the things I want"
"It's not safe to be rich"
"Making money is really hard work"
"Who am I to be rich?"
"I'm scared to raise my prices"
Your current financial state is just a mirror of what's going on in your noggin.
That can be changed—and QUICKLY.
Get started with EFT Tapping for Money Blocks today.
Your Instructor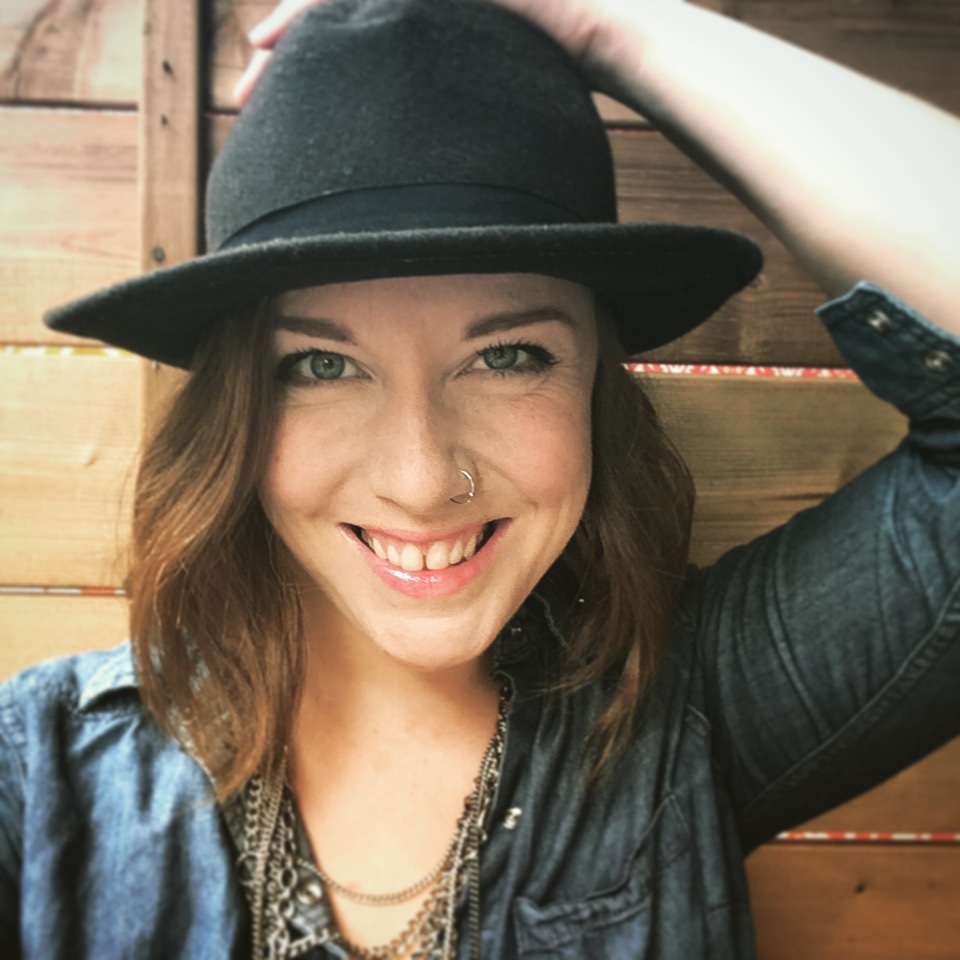 Hey there! I'm Shelsey, and I've been an entrepreneur for almost 10 years (and making it a lot harder on myself than it had to be for most of that). Once I discovered things like money blocks, alignment, and energy, my whoooooole world just blew WIDE OPEN and I started making money SO much more easily than I ever had in the past. And the best part is, I don't have to kill myself working to do it.
I'd LOVE to show you how.
Class Curriculum
What the EFF is EFT?
Available in days
days after you enroll
Tapping it out
Available in days
days after you enroll
Troubleshooting, FAQ, and Maintenance
Available in days
days after you enroll
Frequently Asked Questions
When does the course start and finish?
The course starts now and never ends! It is a completely self-paced online course - you decide when you start and when you finish.
How long do I have access to the course?
How does lifetime access sound? After enrolling, you have unlimited access to this course for as long as you like - across any and all devices you own.
What if I am unhappy with the course?
We would never want you to be unhappy! If you are unsatisfied with your purchase, contact us in the first 30 days and we will give you a full refund.